Two-tier bike racks are becoming increasingly common in the UK. Borne out of the Netherlands, they're a high-density parking rack designed to double the capacity.
The Turvec 2ParkUp version features a gas-strut to make lifting and using the rack safe and easy. If you're using a rack without the gas-assisted strut, this guide does not apply.
Here's how to use the 2ParkUp two-tier rack.
Step 1: Pull out the upper parking tray
Pull out the upper tier of the rack using the rubber handles. Then lower the rack. The gas strut will hold the parking tray in place.
Step 2: Place the front wheel on the rack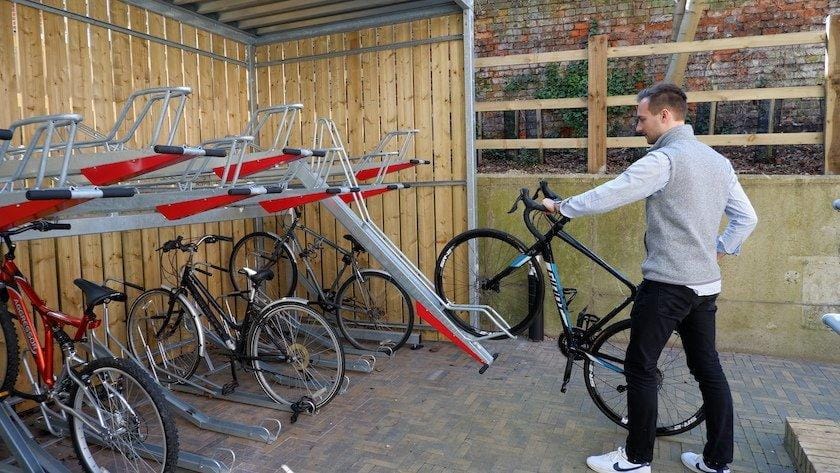 Next, place the front wheel of your bike onto the rack. There is no need to lift the weight of the entire bicycle, just get your front wheel on the tray.
Step 3: Push your bicycle onto the tray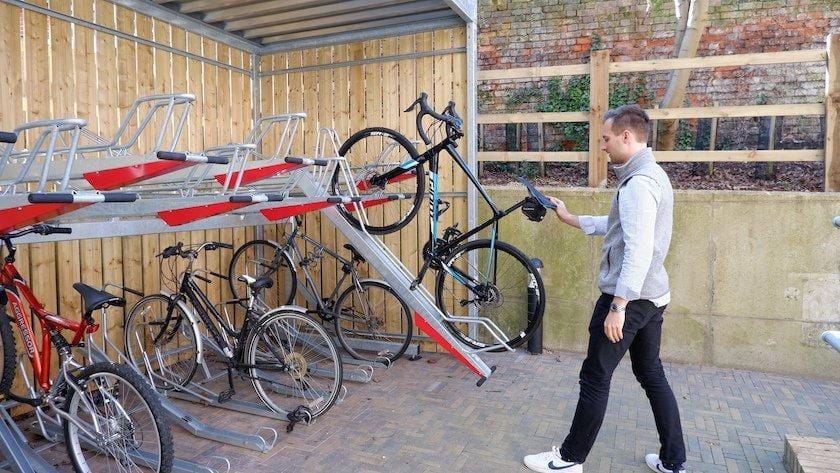 With the front wheel in the channel of the rack, you can push the bike on to the rack using the momentum of the bicycle. You shouldn't have to lift, you can push and glide the bike into place.
Make sure the front and rear wheels sit securely inside the front and rear wheel stoppers.
Step 4: Lift the upper tier back up
Using the soft-touch rubber handles, the gas strut will support the weight of the bicycle, removing the risk of the rack falling on you and making lifting easy.
Lift until the bike is horizontal, and the rack will again hold in place.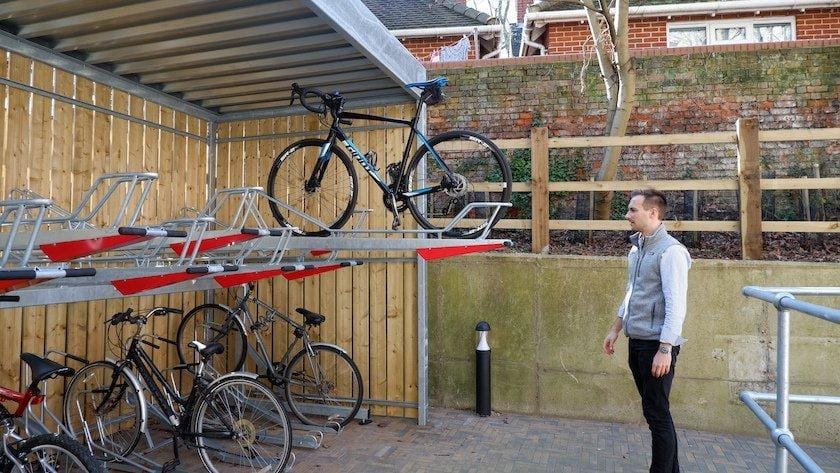 Step 5: Push the tray in to place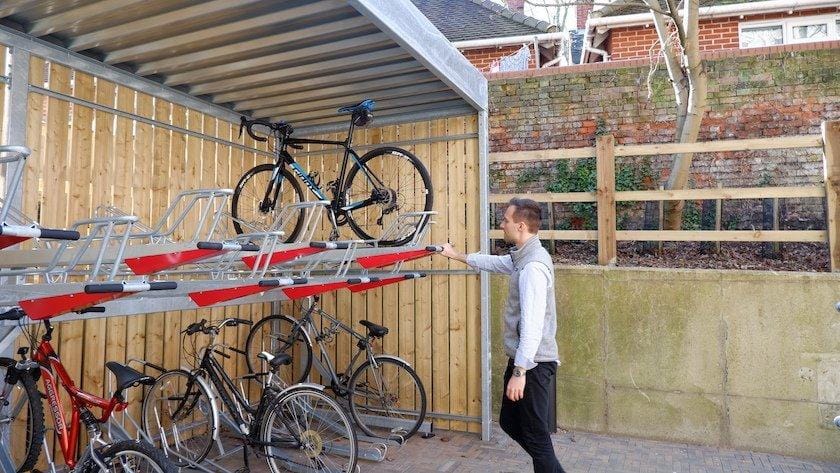 You can then push the rack with your bike on back to the original position.