Key project facts
Increased capacity from 27 to 50 bicycles
Secure cycle caging for strengthened security
Keycard and keycode access for staff access
Durable, cycle-friendly bike racks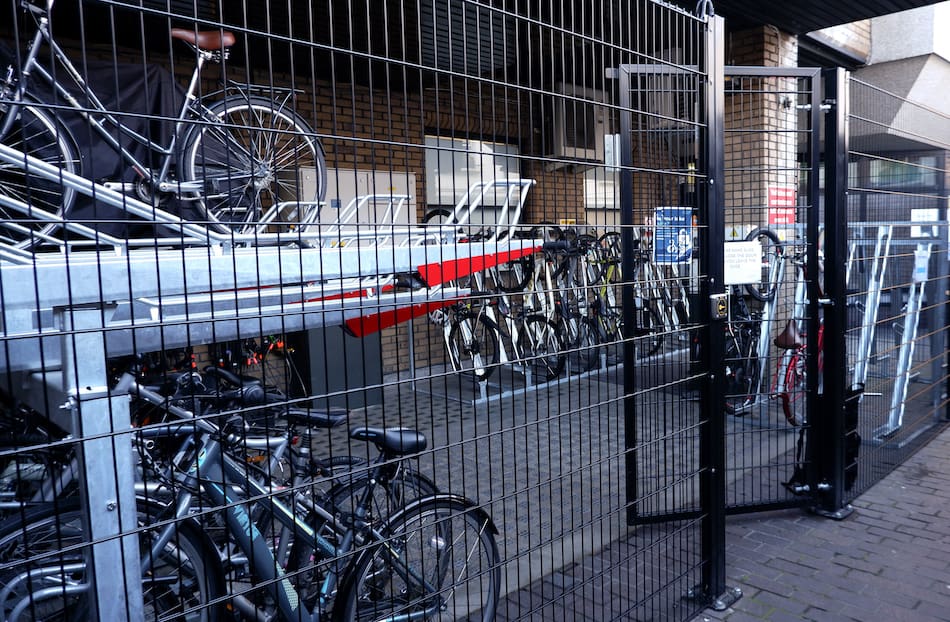 Image credit: Secure cycle caging at Cromwell Hospital
Project background
Cromwell Hospital is a Bupa owned, internationally renowned private hospital, based in central London and offering treatment for both adults and children.
With cycle parking at full capacity and a growing risk of bike theft, Cromwell Hospital got in touch with Turvec to upgrade bike racks, add security, and in turn improve cycling facilities for staff and the hospital.
Johnny Cunha-Santos, facilities manager at Cromwell Hospital, said:
"We have strong sustainable values at Cromwell Hospital. Making sure we have good cycle parking facilities was important not only for green credentials, but also to promote healthy fitness for our staff."
The brief
Cromwell Hospital wanted to upgrade bike racks to increase density and capacity for the long-term, while finding an answer to security concerns and ensuring staff always had space to park.
The old bike racks at the hospital were constantly overfull, resulting in bicycles being locked incorrectly onto Sheffield stands and nearby lampposts.
Johnny Cunha-Santos, facilities manager at Cromwell Hospital: 
"We were having problems with visitors using what was supposed to be staff only storage, meaning that staff often couldn't park their bicycles. 

This was frustrating for employees and ultimately caused delays to the running of the hospital."

"But above all, we had several close calls with bike thefts and unfortunately a couple of stolen bikes."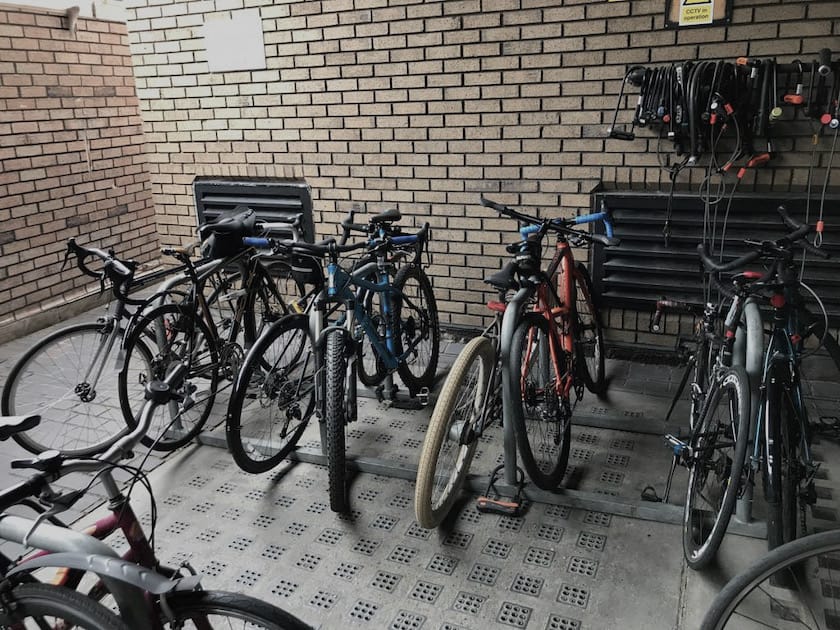 Image credit: Old racks at Cromwell Hospital
Our solution
We installed our two-tier racks and high density semi-vertical racks, using space-efficient design to help double the capacity of the bike store – from 27 to 50 bicycles.
Secure cycle caging was used as a cost-effective solution to address security concerns and grant keycard access to staff, ensuring that the facility was kept for employees only.
Johnny Cunha-Santos, facilities manager at Cromwell Hospital: 
"Previously, the parking was always at full capacity. If one person incorrectly locked their bike it would mean others couldn't always store theirs.

With the new racks, we've doubled the amount of spaces meaning there is more than enough room for all staff."

"The caging has stopped all cases of theft so far. It has also guaranteed we can keep the facility for staff using the gated keycard access."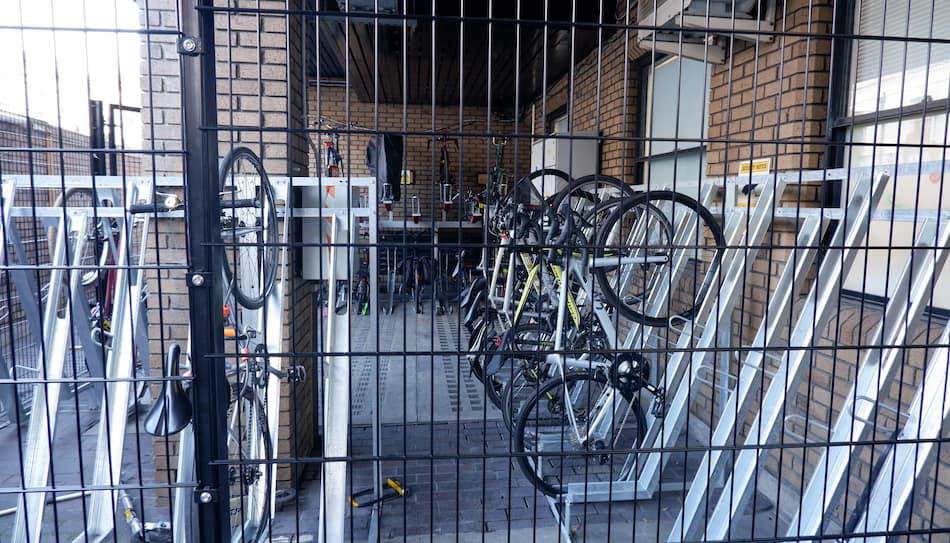 Image credit: Caging and semi-vertical racks at Cromwell Hospital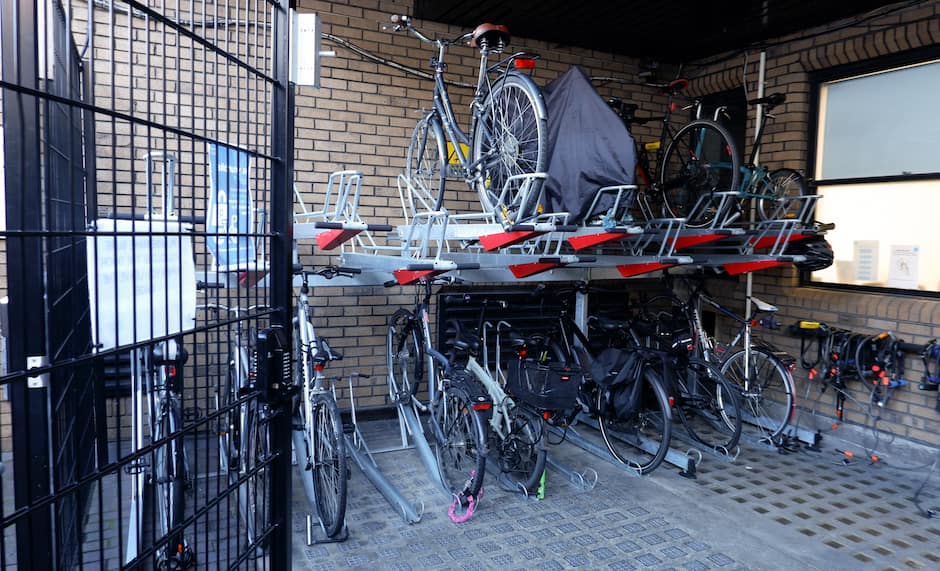 Image credit: Two-tier bike racks at Cromwell Hospital
Sustainability & staff benefits
The caging and updated racks mean staff are now able to cycle to work knowing they'll have somewhere secure and easy-to-use to park their bikes.
By removing old butterfly wall-racks, there's no longer a risk of damaging and bending the wheels of bicycles. All racks are now secure and user-friendly.
With the added capacity and security benefits, the hospital is able to continue to encourage more of its staff to cycle to work knowing there's a safe and secure place to park.